This must have been awkward. From
KHOU
:
PASADENA, TEXAS - Senator Ted Cruz was in Pasadena Monday night, showing support for several local Republican candidates. Cruz says he's trying to encourage conservatives to get out and vote, but nowhere did he mention supporting GOP hopeful Donald Trump.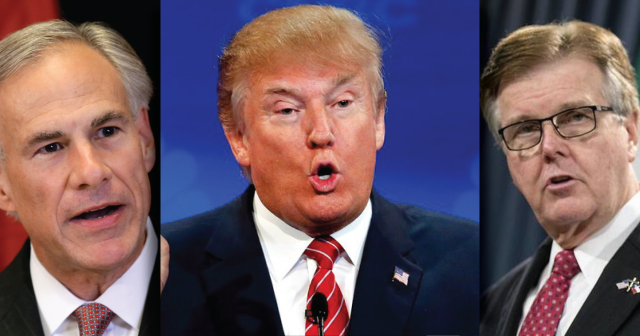 Cruz, along with Governor Greg Abbott, Lt Governor Dan Patrick and most every other Republican in Texas have written off Trump. First it was the leadership of the
Harris County Republican Party
ignoring the pleas for campaign help from the Trumpetteers. Now it's the entire state and possibly the RNC. Ted Cruz, who is about as faithful to his party as Newt Gingrich is faithful to his many wives, didn't even mention Trump while campaigning for the
Stump of HD144, Gilbert Pena
. Probably because Pena is Hispanic and there were Hispanics in the audience. Luckily there were no Blacks, Gays, or anyone disabled in the crowd, after all, it was a republican rally. Eitherway, Trump was not spoken here or anywhere in the state.
Maybe the Trump folks will get pissed off enough to not vote for any of the other unfaithful rotten bastards on the ballot.